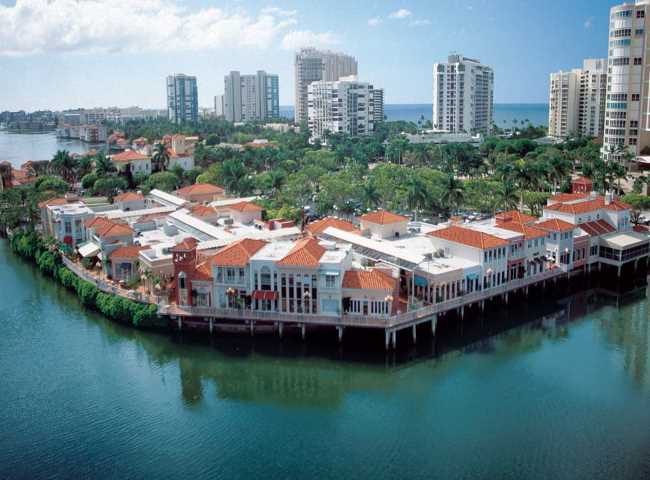 A Village Update: Open Stores & Restaurants!
Many of the shops and restaurants at The Village Shops are open and here to continue serving the community. To those looking to get fresh air, the sun is out and the breeze is blowing, so come out and walk alongside the water. Grab a coffee and crepe on the go from Le Petit French Café to enjoy while shopping.
To those more comfortable staying in, there is something for you as well, you can continue to support your favorite locally owned shops and restaurants without leaving your home or car! Contact your favorite retailers that are open from the list below to place an order for curbside pick-up, order from a store that has an online shop to ship an order directly to your house, purchase a gift card to use on a future date, or stop in and shop.
The restaurants at The Village Shops are all open and operating for to-go orders and curbside pick-up. In order to quickly and safely accommodate these services, each of the restaurants has cultivated a revised menu and hours. The restaurants are striving to make this process as easy as possible for customers by creating designated pick-up locations when on property. Be on the lookout for specified signage for each restaurant with their logos and telephone numbers pointing out the parking location for curbside pick-up services.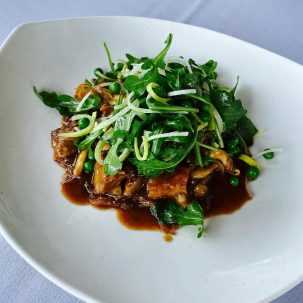 See below for the list of all open retailers and restaurants with contact information, online websites, and restaurant to-go/curbside pick-up hours.
RETAILERS:
All About April
• 239-430-0444, Suite 508
• http://www.allaboutapril.com
Everything But Water
• 239-659-2782, Suite 504
• https://www.everythingbutwater.com
Expedia CruiseShip Centers
• 1-800-834-5184, Suite 818
• https://www.cruiseshipcenters.com/en-US/corporate
Fabec-Young & Co.
• 239-649-5501, Suite 604
• https://fabec-young.com
H.T. Chittum & Co.
• 239-643-5150, Suite 4242
• http://www.htchittum.com
Mondo Uomo
• 239-434-9484, Suite 4232
• https://mondouomo.com
Panache
• 239-649-0996, Suite 700
• http://www.venetianvillage.com/portfolio_page/panache/
Pratt's Shoe Salon
• 239-262-6342, Suite 4206
• https://www.prattsshoesalon.com
Simply Natural
• 239-643-5571, Suite 302
• http://www.venetianvillage.com/portfolio_page/simply-natural/
Southern Tide
• 239-325-9760, Suite 502
• https://southerntide.com
Teruzzi
• 239-263-2252, Suite 300
• http://www.venetianvillage.com/portfolio_page/teruzzi/
The b. Store
• 239-919-3446, Suite 4250
• https://www.thebstore.com
The Gallery of Estate & Precious Jewels
• 239-434-7070, Suite 211
• https://www.galleryestatejewelry.com
Wildflower
• 239-643-6776, Suite 4222
• https://www.wildflowerboutique.biz
RESTAURANTS:
Bayside Seafood Grill & Bar
• 239-649-5552, south side of The Village in suite 4270
• https://www.baysideseafoodgrillandbar.com
• Pick-up Location: Directly in front of restaurant
• Pick-up Hours: 12:00pm-7:00pm
Fish Restaurant
• 239-263-3474, north side of The Village in suite 304
• https://www.fishrestaurantnaples.com
• Pick-up Location: At the fountain on the north side of The Village Shops. A signholder is in place with the logo and telephone number for Fish Restaurant
• Pick-up Hours: 4:00pm-8:30pm
Le Petit French Café
• 239-280-0438, north side of The Village Shops in suite 506
• https://lepetitfrenchcafe.business.site
• Pick-up Location: At the fountain on the north side of The Village Shops. A signholder is in place with the logo and telephone number for Le Petit French Cafe
• Pick-up Hours: 7:00am-3:00pm
MiraMare Ristorante
• 239-430-6273, south side of The Village in suite 4236
• http://miramarenaples.com
• Pick-up Location: Directly in front of restaurant
• Pick-up Hours: 4:00pm-8:30pm
M-Waterfront Grille
• 239-263-4421, north side of The Village in suite 304
• https://mwaterfrontgrille.com
• Pick-up Location: Directly in front of restaurant
• Pick-up Hours: 4:30pm-8:30pm
The Village Pub
• 239-262-2707, north side of The Village in suite 104
• https://www.naplespubs.com
• Pick-up Location: At the fountain on the north side of The Village Shops. A signholder is in place with the logo and telephone number for The Village Pub
• Pick-up Hours: 11:30-8:00pm
T-Michaels Steak & Lobster
• 239-261-0622, south side of The Village in suite 4050
• https://t-michaels.com
• Pick-up Location: Directly in front of restaurant
• Pick-up Hours: 4:00pm-8:00pm