Another Successful JDRF One Walk at The Village Shops on Venetian Bay!
Over the weekend, the Juvenile Diabetes Research Foundation, The Village Shops, and the community joined together to help turn Type One Diabetes into Type None! The fun began at 8:00am on Saturday, November 10th, as JDRF staff, volunteers, local vendors, and walkers helped raise awareness and money for a worthy cause.
NBC-2 News Anchor and Walk Emcee, Brenna Weick, took the stage and began the Opening Ceremony. Brenna first introduced the lovely Zumba dancers with Dance Yourself Fit Zumba out of Naples. The ladies performed several numbers, encouraging the audience to join in and stretch out before the 5k.
Zumba was followed up by demonstrations from Tiger Rock Martial Arts Academy. Children and young adults showcased the many martial arts stances, kicks, and self defense mechanisms.
Shortly after, the crowd came together as the National Anthem played through the speakers. The conclusion of the National Anthem cued the marching of the Baron Collier Drumline, who "wowed" the audience with their performances, which energized the walkers and carried over to the starting line.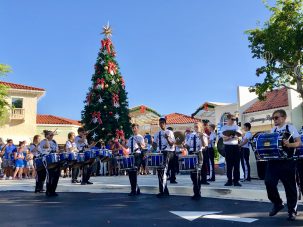 The walk kicked off at 9:00am led by one of the top fundraising teams, Bob's Buddies. Over 60 walk teams followed the route extending from The Village Shops down to Seagate Drive and back.
Cheerleaders lined the start/finish line cheering on all those dedicated to supporting a wonderful organization.
As the walkers crossed the finish line, family fun day commenced consisting of food, fun, and entertainment. There were a number of activities for all including a photo booth, Home Depot crafts, face painting, a rock wall, bounce house, corn hole, dancing to the DJ music, visits with the animals from Kowiachobee Animal Preserve, and more! Guests also visited with the many vendors for information on the latest and greatest in diabetes care and research – pumps, monitors, insulin, and more!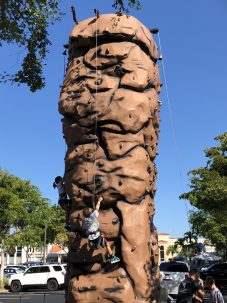 After the walk ended, guests shopped and dined at The Village Shops, placing their receipts in the drop boxes, showing continued support for JDRF. All weekend long and continuing today Monday, November 12th, The Village will be donating 10% of sales from collected receipts to support the Juvenile Diabetes Research Foundation. If you were unable to shop and dine this past weekend, head over to The Village today and place restaurant and boutique receipts in the north and south drop boxes located near Pratt's Shoe Salon and Panache.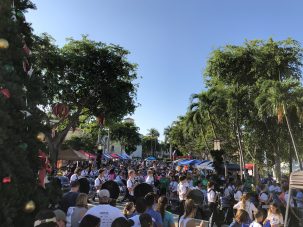 A big "thank you" goes out to all who came out and positively impacted JDRF's mission to accelerate life-changing breakthroughs to cure, prevent, and treat Type 1 Diabetes and its complications.