Don't Be Fooled! The Best Waterfront Shopping & Dining is at The Village Shops!
Do you know what today is? If you are a prankster then you've been scheming and anticipating this day for 364 days to be exact. It's finally here, Friday, April 1st, better known as April Fools' Day! However, when it comes to The Village Shops, there's no time for fooling, only time for food, fashion, and fun!
It doesn't take a fool to understand why The Village Shops has been acclaimed the "Jewel of Naples"! While it's easy to think you're being deceived with food this delicious, fashion finds this showstopping, and services and salons this unbeatable, it's not too good to be true and the jokes not on you!
When dining at any of the six sparkling waterfront restaurants, you can wholeheartedly expect nothing but plated perfection from the appetizers, cocktails, entrees, and desserts to the panoramic views with ample patio seating options to take it all in. The same goes for shopping! Enjoy exceptional sights while strolling from shop to shop and be prepared to be wowed by The Village's 40+ retailer lineup of women's, men's, and children's fashions, accessories, footwear, gifts, spas and salons, home décor, and so much more!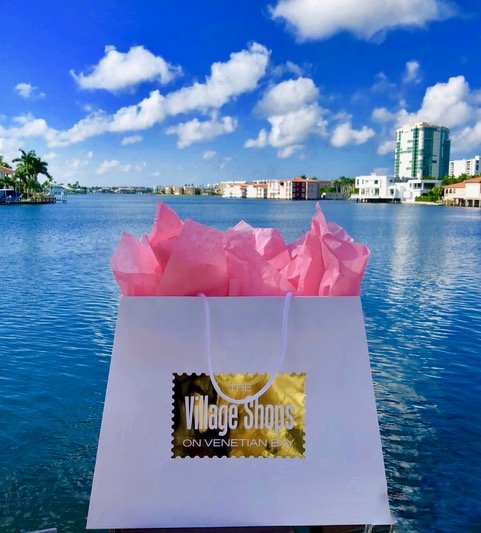 The weather and scenery are no joke either! While visiting, it would be foolish not to explore the great outdoors at The Village! Starting with the palm trees welcoming you into the parking lot to the waterfront shopping, dining, and walkways, every day on the Bay feels like the ultimate getaway.
Take your Friday from foolish to fabulous with a visit to The Village Shops on Venetian Bay, located at 4200 Gulf Shore Blvd North Naples, Florida 34103.  The Village can be reached by calling 239-261-6100. To stay up-to-date on the latest happenings, visit The Village Shops website at https://www.venetianvillage.com and Facebook/Instagram/TikTok pages @VenetianVillage.