Enjoy a Wine Experience at Sukie's Wine Shop!
Wine lovers rejoice at Sukie's Wine Shop, a fine wine shop at The Village Shops with a carefully curated selection of red, white, and rose wines, knowledgeable staff, and an inviting atmosphere. Located off the front entrance of Bayside Seafood Grill & Bar, Sukie's Wine Shop has a private Vintner's Room, perfect for you and friends to enjoy an intimate wine experience.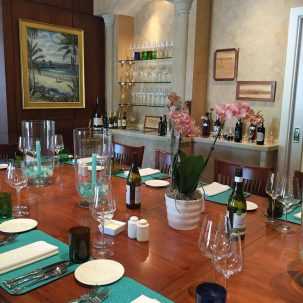 Upon entering, Sukie's has a beautifully decorated dining room eagerly inviting family and friends to have a seat to enjoy wine and a good time. Off of the dining room, Sukie's has a wine room stocked ceiling to floor with 150+ bottles. This room stores premium wines from Napa Valley and other locations around the United States as well as imported bottles from Italy, France, New Zealand, Spain and Australia.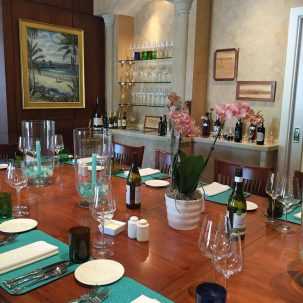 Sukie's Wine Shop offers wine ranging in price from $20 to $250, a bottle for any palate and price point. The quaint shop offers wine lovers of all levels a place to shop for wine with selections ranging from premium to everyday drinking wines.
Sukie's Wine Shop is located on the south side of The Village Shops in suite 4280. To book your next wine experience, call the shop at 239-228-5823. Sukie's is open Monday through Saturday from 11:00am–6:00pm and Sunday from 12pm–5:00pm.