New Year, New Stores at The Village Shops
2022 is already a year filled with excitement, fun, and fashion at The Village Shops, adding two incredible boutiques to the retailer lineup – Jean-Pierre Klifa and Muse Inspired Fashion – appealing to all the local fashionistas! Read on for a sneak peek of what these new retailers have to offer!
Jean-Pierre Klifa
Jean-Pierre Klifa is a Parisian fashion designer creating signature prints to accompany his colorful classic bucket bag handbags and resort style clothing for women.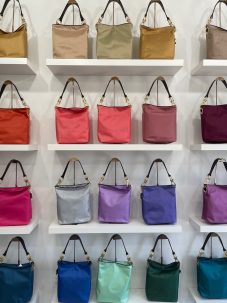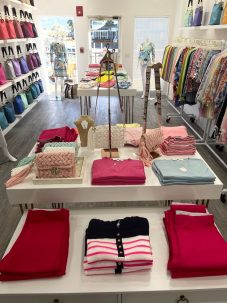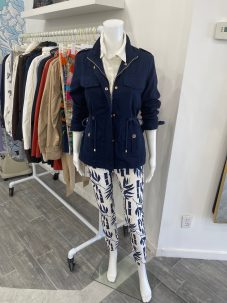 Jean-Pierre Klifa designs are recognizable by his trademark look of electric colors, bold geometric prints, and clean lines. The new boutique offers dresses, pants, jackets, tops, scarves, kimonos, ponchos, and handbags. Jean-Pierre is also very pleased to announce that their dresses are created with UPF-50+ fabric, blocking 98% of the suns' ultraviolet rays.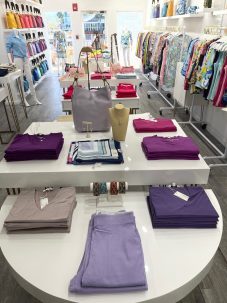 Jean-Pierre Klifa would like to invite you to come to their new store located on the north side of The Village Shops in suite 602 to browse their lovely designs. For more information call the shop at 239-529-2955 or visit their website at https://www.jeanpierreklifa.com. Stay up-to-date on what's in store by following Jean-Pierre Klifa on Facebook (@JeanPierreKlifaParis) and Instagram (@jpkfashion).

Muse Inspired Fashion
Muse Inspired Fashion offers unique, one-of-a-kind clothing and has been wowing their customers for nearly 20 years with locations in Memphis, New Orleans, and Nashville. Now, Muse has brought their special brand of fun and fashion to The Village Shops on Venetian Bay and it's your chance to see what Muse Inspired Fashion is all about!
In-store you can expect to see fun, bright, comfortable clothing featuring designs from well-known brands such as Johnny Was, Spanx, Petit Pois, and Joeffer Caoc. This includes a "cozy corner" featuring soft, breathable bamboo loungewear from Faceplant Dreams and silk pajamas and luscious blankets from Johnny Was, a Johnny Was swimwear collection, luxury jewelry collections from Virgin Saints and Angels and Bella Rose, menswear, and more!
Muse Inspired Fashion looks forward to seeing you soon. Their new boutique is located on the south side of The Village Shops in suite 4202. For more information, call the store at 239-307-7061 or visit their website at https://museinspiredfashion.com. Give Muse a like and follow on Facebook and Instagram (@museinspiredfashion) for sneak peeks of some of their fabulous styles!