Place an Order for Takeout or Curbside Delivery from Any Village Restaurant!
The Village Shops restaurants are all offering curbside pick-up, delivery, and to go orders, making your favorite meal just a phone call away! In order to quickly and safely accommodate all guests at this time, the restaurants have cultivated revised menus daily for orders and have created designated pick-up locations when on property. Be on the lookout for specified signage for each restaurant with their logos and telephone numbers pointing out the parking location for curbside pick-up services.
To contact the restaurants directly for meal ordering and for more information on menus, hours, pick-ups, etc., view the below information and visit the following restaurant websites.
Bayside Seafood Grill & Bar
Fish Restaurant
Le Petit French Café
MiraMare Ristorante
M-Waterfront Grille
The Village Pub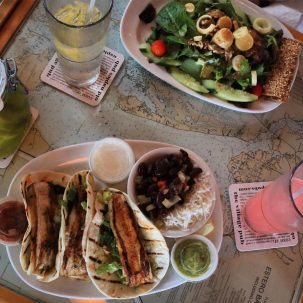 T-Michaels Steak & Lobster