SHOP·EAT·SPEND·ENJOY LOCAL AT THE VILLAGE SHOPS!
The Village Shops has an unmatched lineup, housing over 40 boutiques, six sparkling waterfront restaurants, and a number of salons and services. One day spent on the Bay, you'll quickly discover the uniqueness of shopping, eating, spending, and enjoying local. Regardless of whether your visit pertains to fashion, services, food, scenery, or all of the above, you can guarantee a one-of-a-kind experience. The Village Shops tenants cater to the community and always go the extra mile for local and visiting customers. Are you looking to support your favorite local businesses at The Village Shops?
Stop By to Shop
The Village Shops retailers look forward each day to welcoming you in. Clothing, accessories, shoes, home goods…you name it, The Village has it! Exciting new products and styles are hitting the shelves each week, ready to be seen!

Dine Alongside the Sunshine
The Village Shops restaurants are always spicing things up in the kitchen with seasonal menu features, exciting craft cocktails, to die for desserts, of course paired with breathtaking waterfront views. Book you reservation to wine and dine while basking in the Naples sunshine at your favorite Village restaurant!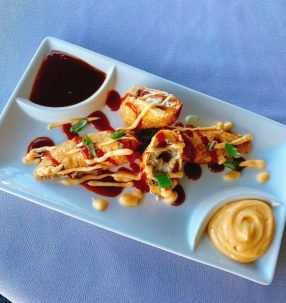 Purchase Gift Cards
Purchasing gift cards for a later use is a great way to support local businesses in the present. Plan ahead…if a friend's birthday is coming up or better yet, Christmas is only three months away, purchase gift cards ahead of time to check presents off your to-do list.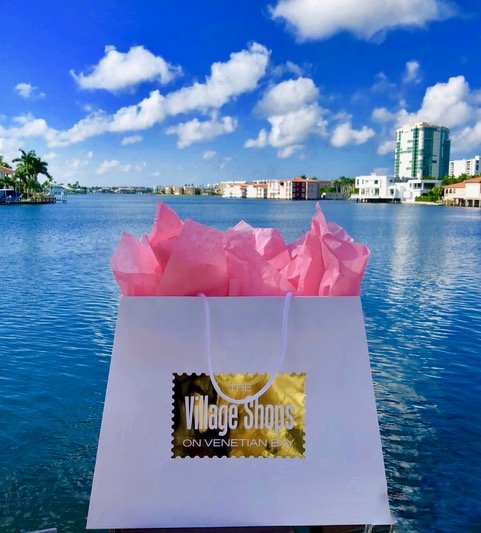 Follow on Social Media and Post an Online Review
Follow, like, share, and comment on posts from Village tenants on social media. Spread the news of your favorite local businesses to all of your friends and followers! Facebook, Google, TripAdvisor, and Yelp are also great resources to use to post positive reviews about incredible experiences you had visiting your favorite local businesses.

Book a Reservation or Service for a Later Date
Give yourself something to look forward to! Book a restaurant reservation for that upcoming date night or gather the girls for a spa day on the Bay!
All your favorite Village tenants look forward to seeing you soon! The Village Shops is located at 4200 Gulf Shore Blvd North Naples, Florida 34103. For more information call 239-261-6100. To stay up-to-date on the latest happenings, visit The Village Shops website at https://www.venetianvillage.com and Facebook/Instagram/TikTok pages @VenetianVillage.