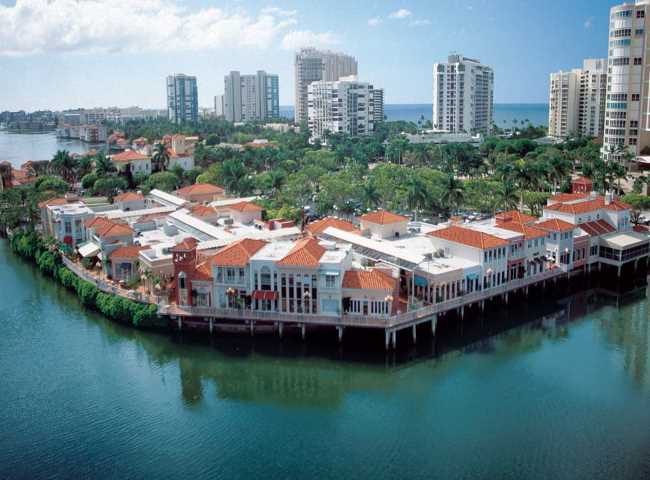 The Vineyards Country Club Enjoyed Food, Fashion, & Fun at The Village Shops!
A day on the Bay kept the superstitions away this Friday, the 13th. Yesterday, the ladies from Vineyards Country Club enjoyed a luncheon and shopping day at The Village Shops. It doesn't get much better than a Friday filled with food and fashion in the company of 80 of your closest friends!
T-Michaels Steak & Lobster House check-in began at 11:45am as the fashionistas spilled in, mingling with friends and finding their seats. Every seat in the house was a great one with panoramic views of the Venetian Bay and a goodie bag waiting for them to explore with exclusive promotions to select retailers.
Once the ladies had taken their seat, they browsed the specially designed menu. The luncheon offered a mix of seafood, sandwich, and salad options, compliments of The Village Shops. To which the ladies later raved about the delicious food and excellent service provided by the top-notch restaurant.
Proceeding lunch, the ladies were treated to a full fashion show from Patchington with 24 new looks from the latest spring collection. The eight models circled through the tables showing off the fashion and functionality of each look and showcasing the colorful, creative, and versatile Patchington brand through a number of dress, pant/top combinations, jumpsuits and more.
Christine, the manager of Patchington, introduced each look and instructed how their fashions are so versatile that every person can "be your own artist" and put their own spin on each outfit.  Let us just say, the "3 Way Print Jumpsuit" was the ultimate hit! The jumpsuit was showcased in three different color patterns and demonstrated how it can be worn strapless, off the shoulder, or one shouldered…talk about versatility.
After the show, as the ladies left T-Michaels, they were ready to shop. The ladies were sure to hit all the stops listed on their promotional pamphlet including Chico's, BU Club, Monkee's of Naples, Patchington, the b. store, and Whispers of Naples. The mimosas, champagne, chocolates, and cupcakes provided by the stores were the perfect fuel to keep on shopping.
At each store, the ladies entered to win in-store raffles, enjoyed special treats and gifts with purchases, and saved with exclusive discounts. As the Vineyards Country Club ladies left The Village Shops, their arms were decorated with shopping bags! It was the ultimate dining and shopping day on the Bay!