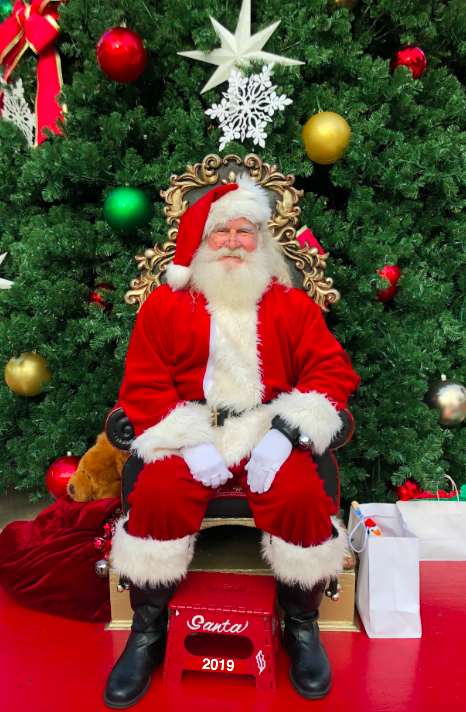 Visit with Santa Claus before He Heads Back to the North Pole!
The Village Shops on Venetian Bay has transformed into a magical Winter Wonderland this holiday season and has dazzled families all over town with a display of over 100,000 Christmas lights!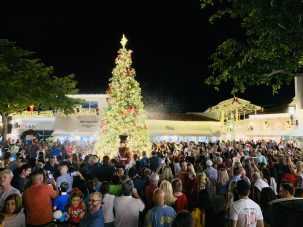 Throughout the month of December, Santa and his elves have been busy at work creating 10+ holiday themed events for the community to enjoy. In addition to Santa and Mrs. Claus, Naples North Pole has had many visitors including the Naples Caroler, Kowiachobee Animal Preserve, Dance Arts by Maria, Backstage Dance Academy, Groove Culture Music School, The Village School Choir, Naples Humane Society, and more!
Now, with Christmas Day fast approaching, Santa is preparing to head back to the North Pole. There is, however, one more opportunity to visit with Santa. On Tuesday, December 24th from 2-5pm, Santa will be making a special appearance at the final Holiday on the Bay event of the season! Each family will be able to smile big with Santa and receive complimentary printed and emailed photos as a keepsake of their day on the Bay. Mrs. Claus, the Kowiachobee Animal Preserve, and the Naples Carolers will also be joining Santa for one last hoorah.
A Winter Wonderland wouldn't be complete without snow! Be sure to stick around for the much-anticipated snow shows, starting at 4pm. The Christmas tree will be sparkling in the night sky as snowflakes gracefully fall onto the branches and all around. The snow shows will take place on both the north and south sides of The Village Shops.
There are only 2 shopping days left! While at Holiday on the Bay, stop in your favorite Village shops and find that perfect gift to cross off everyone on your list!