Welcome Back Naples & Happy New Year! We Look Forward to Seeing You Soon!
Happy 2022! With the holiday hustle and bustle behind us, it's time to make 2022 a year to look forward to, representing a new start, new memories, a new wardrobe, and new dining experiences (all with a little help from The Village Shops, of course!). This includes a stop by The Village Shops' newest retailers as well – Jean-Pierre Klifa and Muse Inspired Fashion.
In the new year, we hear a lot of "new, new, new" but we are also here to remind you that The Village has the same fabulous restaurants and retailers ready to welcome you back with open arms, exciting menu items, full clothing racks, and so much more!
Needless to say, in 2022 The Village Shops is the place for you! You couldn't possibly feel blue about the year '22 when you read The Village Shops 22 reasons to spend a day on the Bay!
1.The Latest and Greatest of Women's, Men's, and Children's Fashions
2. Fabulous Footwear
3. One-of-a-Kind Galleries
4. Gifts Galore
5. Home Décor
6. Jazzy Jewelry
7. World-Class Watches
8. Breakfast – Naples Best Crepes and Coffee at Le Petit French Cafe
9. Sunday Brunch with a Side of Bubbly!
10. Lunch with a View
11. Dinner Dates
12. Happy Hour
13. A Splash in the Fountain
14. Scenic Walkways
15. Dolphins at Play in the Bay
16. Spa Day
17. Salon Day
18. Ice Cream Cones at Naples only Ben & Jerry's
19. Trunk Shows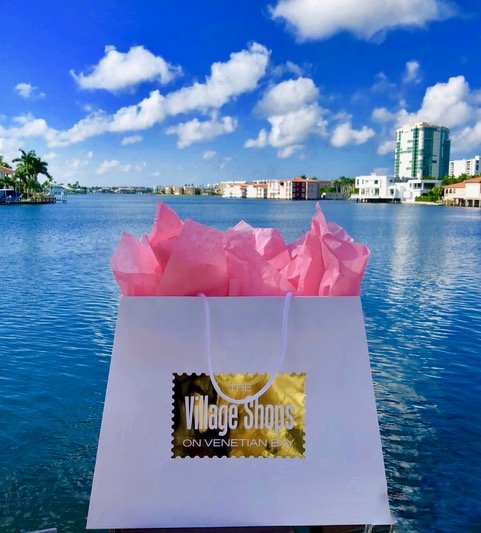 20. Dog Friendly Patios and Walkways
21. Sunshine
22. Naples Paradise – Need We Say More!
We look forward to seeing you soon, but until then, stay connected in the new year! The Village Shops on Venetian Bay is located at 4200 Gulf Shore Blvd North Naples, Florida 34103 and can be reached by calling 239-261-6100. To stay up-to-date on the latest happenings and for a full directory listing, visit The Village Shops website at https://www.venetianvillage.com and Facebook/Instagram pages @VenetianVillage.